Restore Your Smile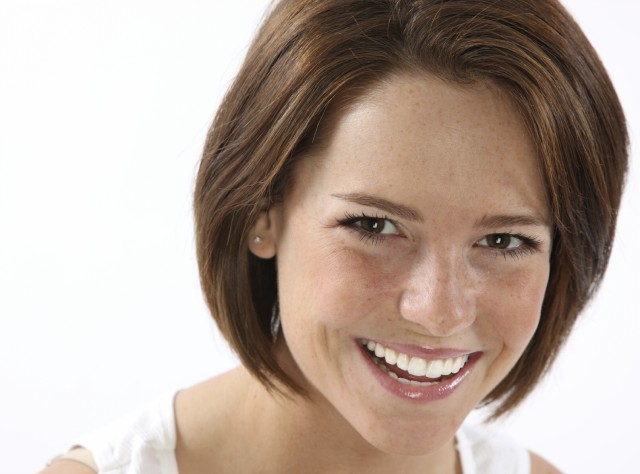 Composite Fillings
Composite fillings are metal free and tooth colored in appearance. This type of filling can closely match your tooth color in order to achieve a more natural look unlike traditional metal fillings. Composite fillings can repair a chipped, cracked, broken, or cavity filled tooth.
Crowns
A crown or "cap" is a dental restoration that covers the entire surface of a tooth. Crowns are commonly used to strengthen and restore a tooth that has a large filling, cavity, or fracture. Crowns can also be used cosmetically to enhance the color or shape of teeth. Crowns can be made out of porcelain (a dental ceramic), metal (all gold or a metal alloy), or a combination of porcelain and metal.
Bridges
A bridge is a dental restoration used to literally "bridge" the gap created by missing teeth. The teeth on either side of the space (abutments) anchor crowns that attach to an artificial tooth (pontic) that fills the space of the missing tooth. Bridges can be made out of porcelain or a combination of metal and porcelain. Natural teeth, dental implants or a combination of both can serve as the anchors for dental bridges.
Dental Implants
Dental implants are a great alternative to replace missing teeth. A dental implant essentially replaces the root of the missing tooth. It is a titanium "screw" that is placed in the bone of the upper or lower jaw by a dentist, oral surgeon, or periodontist. After appropriate healing time has allowed the bone to bond with the dental implant, the dental implant can be restored. Implants can be used to replace single teeth or multiple teeth. A single dental implant to replace one tooth will be restored with a crown. To replace multiple teeth, implants can anchor dental bridges, partial dentures or complete dentures.
Dentures and Partial Dentures
Dentures are a removable dental appliance used to replace missing teeth. A complete denture replaces all of the teeth in the upper or lower jaw. A partial denture can be used to replace missing teeth when some natural teeth remain. Both dentures and partial dentures can be used in combination with dental implants to give a strong fit that feels like your natural teeth.